(English description below)
HU | Szerezz elismerő oklevelet a 4 részből álló Moyra Master tanfolyam segítségével!
Moyra Master kurzusunk segítségével Kun Zsuzsanna, mester szintű tudással rendelkező oktatónktól tanulhatod meg hogyan készítsd el különböző anyagokkal a legnépszerűbb körömformákat, valamint megismerhetsz különleges díszítési módokat is!
A kurzus részei az alábbiak, amelyek mindegyike 7 különálló, magyar és angol nyelven feliratozott oktatóvideóból épülnek fel:
Porcelános építés – Részletek hamarosan | Tanfolyam hamarosan
Bónusz: Vásárold meg a négy részes Moyra Master kurzus bármelyikét és ajándékba adunk egy öt oktatóvideóból álló lakkzselés továbbképzési csomagot!
A négy részes Moyra Master kurzus elvégzéséért járó elismerő oklevelet az összes tanfolyami rész minden videójának megtekintése után küldjük elektronikus, valamint igény esetén postai úton!
Nézd meg a Moyra Master kurzus részeit!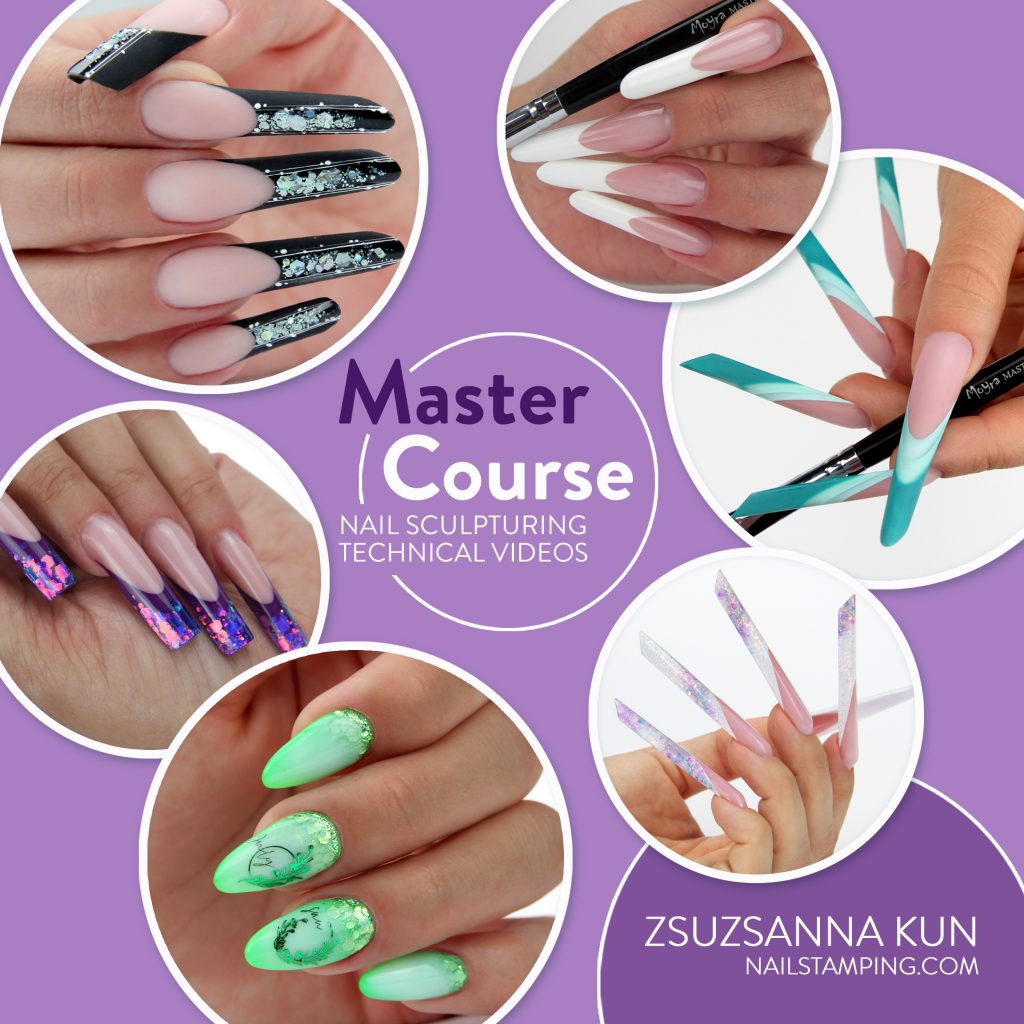 EN | Get a certificate with the 4-part Moyra Master course!
With the help of Moyra Master course, you can learn from Zsuzsanna Kun, our instructor with master-level knowledge, how to make the most popular nail shapes with different materials, as well as special decoration methods!
The course includes the following parts consisting 7 separate tutorial videos with english subtitle each:
Bonus: Buy any of the four-part Moyra Master course and we'll give a Gel polish course package including five tutorial videos!
The certificate for completing the four-part Moyra Master course will be sent electronically and on demand via post after watching all the videos in all course sections!
Check the parts of the Moyra Master course!